Visit A Rebel Sport Store Near You!
York Warrior Pro 3000 Squat Rack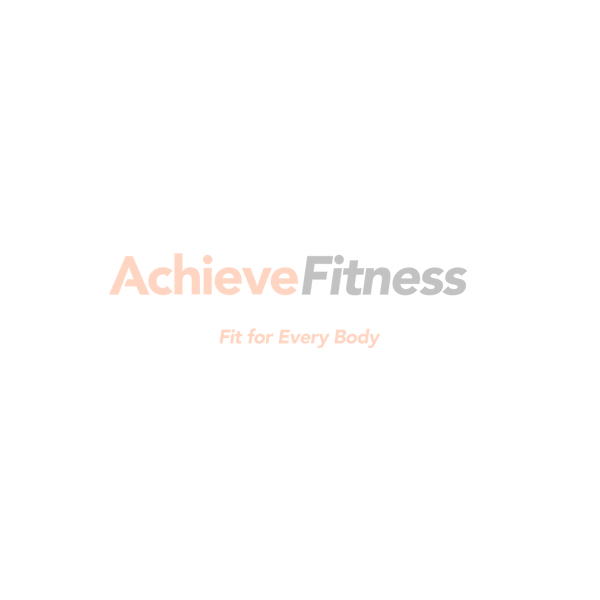 Achieve Fitness and Rebel Sport working together

Even though we are separate companies we have come together to give you the best experience possible. We understand selecting the right fitness equipment may require you to physically see it.
See this fitness machine in action
The fitness team at Rebel Sport have gone the extra mile by installing this machine so you can see it working, and they will have a fully trained Fitness Consultant available for you to speak with.
If you make the effort to go in store, Rebel Sport will make the effort to have someone ready to answer your questions. When you visit one of the Rebel Sport stores listed below, ask for the Fitness Consultant and they will take you to this machine.
Purchase from Achieve Fitness or Rebel Sport - the price is always the same
Achieve Fitness and Rebel Sport are working together to make sure you receive the best price possible on a range of top quality fitness equipment.
This machine is available to test drive at the following Rebel Sport stores:
Rebel Sport Albany
STORE HOURS:
Monday - Wednesday 9:00am - 5:30pm
Thursday 9:00am - 8:00pm
Friday 9:00am - 5:30pm
Saturday - Sunday 9:00am - 5:00pm
FITNESS EXPERT: Antonella Hodgson
Phone: 09 415 1110
Email: rebalbmgr@rebelsport.co.nz
Rebel Sport Botany
STORE HOURS:
Monday - Wednesday 9:00am - 5:30pm
Thursday - Friday 9:00am - 9:00pm
Saturday 9:00am - 5:30pm
Sunday 10:00am - 5:30pm
FITNESS EXPERT: Charlotte Hall
Phone: 09 272 3146
Email: rebbotmgr@rebelsport.co.nz
Rebel Sport Christchurch
STORE HOURS:
Monday - Sunday 9:00am - 6:00pm




FITNESS EXPERT: Rhys Orsbourn
Phone: 03 353 1350
Email: rebchrmgr@rebelsport.co.nz
Rebel Sport Dunedin
STORE HOURS:
Monday - Thursday 9:00am - 5:30pm
Friday 9:00am - 6:00pm
Saturday 9:00am - 5:00pm
Sunday - 10:00am - 5:00pm
FITNESS EXPERT: Aaron Sydney
Phone: 03 471 7300
Email: rebdunmgr@rebelsport.co.nz
Rebel Sport Henderson
STORE HOURS:
Monday - Wednesday 9:00am - 5:30pm
Thursday 9:00am - 8:00pm
Friday 9:00am - 5:30pm
Saturday - Sunday 9:00am - 5:00pm
FITNESS EXPERT: Fraser Goodson
Phone: 09 837 6930
Email: rebhenmgr@rebelsport.co.nz
Rebel Sport Invercargill
STORE HOURS:
Monday - Friday 9:00am - 6:00pm
Saturday - Sunday 9:00am - 5:00pm



FITNESS EXPERT: Zane Knight
Phone: 03 214 0090
Email: invercargill@rebelsport.co.nz
Rebel Sport Petone
STORE HOURS:
Monday - Wednesday 9:00am - 5:30pm
Thursday 9:00am - 8:00pm
Friday 9:00am - 5:30pm
Saturday - Sunday 9:00am - 6:00pm
FITNESS EXPERT: Hinemoa Ngata
Phone: 04 576 0231
Email: rebpetmgr@rebelsport.co.nz
Rebel Sport Te Rapa
STORE HOURS:
Monday - Wednesday 9:00am - 6:00pm
Thursday - Friday 9:00am - 9:00pm
Saturday - Sunday 9:00am - 6:00pm


FITNESS EXPERT: AJ Bauld
Phone: 07 849 6011
Email: terapa@rebelsport.co.nz
Rebel Sport Whangarei
STORE HOURS:
Monday - Wednesday 9:00am - 5:30pm
Thursday - Friday 9:00am - 6:00pm
Saturday 9:00am - 5:00pm
Sunday 10:00am - 5:00pm
FITNESS EXPERT: Rachel Pilcher
Phone: 09 430 4444
Email: rebwhnmgr@rebelsport.co.nz
Contact an Achieve Fitness Consultant to learn more about this service: 0800 625 3349