A LUXURY APARTMENT DESERVES A FIVE-STAR INSTALLATION
The Hereford Residences injected new life into a previously unloved building, heralding a new era of luxury apartments in Auckland. 14 storeys of luxury apartments, 4 floors of car parking and 2 floors of office space combine urban, contemporary living with architectural prowess. The facilities leave nothing to be desired with a library, pool room, swimming pool and a fully equipped gymnasium .
Completed in 2017, the outstanding innovative design and incredible sweeping views has meant The Hereford Residences is one of Auckland's most awarded apartment building.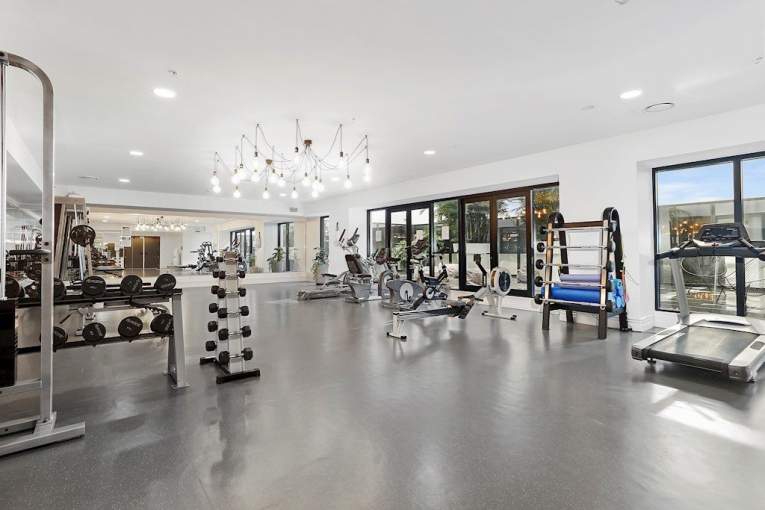 Overview
As a new development, The Hereford Residences required a full fit out of new strength and cardio equipment for their gymnasium. When looking for companies who  could deliver quality equipment to match the high standard of their building and apartments, they approached Achieve Fitness. By choosing Achieve Fitness, they also received a custom designed floor plan with equipment and layout suggestions born from their wants and needs.
Challenges
The Hereford Residences gymnasium is unsupervised so residents will be using the facility alone meaning equipment needed to be both easy to use to cater for a split age group and extremely safe so to use by oneself.
The Hereford Residences is fully occupied with high use of the gymnasium and due to the location, keeping noise to a minimum was very important.
Solution
Spirit cardio equipment and York strength equipment was selected for the gymnasium. As The Hereford Residences is an apartment building, the size and weight of the equipment can create difficulties during transit but all equipment was installed as planned. The fit out of equipment was completed in 1 day, 4 weeks before the building opened for residence.
Achieve Fitness decided to include in the gymnasium layout, floor area for Pilates and Yoga classes as well as an area for stretching.
All the cardio equipment supplied by Achieve Fitness featured the same console on each machine ensuring ease of use. While all strength equipment was chosen with safety first in mind.
To lower noise created by the gymnasium our technicians started by softening the sounds produced by the equipment itself. To increase the effect, Achieve Fitness worked with The Hereford Residences to increase the rubber flooring depth and quality to completely limit associated noise.
To ensure the quality and reliability of the equipment, Achieve Fitness has scheduled a regular 6 monthly maintenance programme to ensure the up keep of The Hereford Residences' equipment.
Result
The Hereford Residences are extremely happy with the quality of the equipment and the look of the gymnasium provided by Achieve Fitness. Feedback from residents and users of the gymnasium have also been very positive with owners citing part of the reason for purchasing was the extensive gymnasium.