A bit about us...
Achieve Fitness began with one simple goal - to provide the right gear for New Zealanders on their fitness journey. Established in 2012, we grew from our sister business Bernsport when we saw the need for education alongside fitness products.
When we say Fit For Every Body, we mean it.
Buying fitness equipment isn't easy, but we're passionate about education on technical information and guidance on what is best suited to you. You may know what your end goal is but not how to get there. We'll match your lifestyle and body type to the perfect piece of equipment so you can reach your goals.
We first started importing, supplying and servicing fitness equipment in 1994. With just a team of 4 we worked out of double garage sized spaces in Northcote. Now we occupy warehouses the size of street blocks with show rooms in Auckland and Dunedin.
Since day one we have believed in quality
This is why we have such long standing relationships with our brands, York Fitness since 1994, Spirit since 2000 and in 2019 we welcomed UFC to our family.
We don't want to provide you a cheap piece of equipment that won't last
The reason we have the lowest return rate in the country is because of how highly we prioritise quality. Pre-Covid we had been personally visiting our brand manufacturing factories 3-4 times annually for the almost 30 years to ensure the integrity of the products we provide you. We are looking forward to being able to continue this again in the near future.
We realised early on the importance of providing you the right service even after you've purchased a product. We were the first fitness supplier in the country to employ a trained technician and to this day, the highest qualified technician in the country is on our team. Now we have full time technicians in Auckland and Dunedin as well contractors across the country who have a direct line to our head office. We also have New Zealand's largest spare parts warehouse. It's a big commitment but that's how seriously we take service.
Achieve Fitness means providing quality fit-for-you equipment and amazing service. Call, email or visit one of our show rooms to start your fitness journey today.
Meet the Team...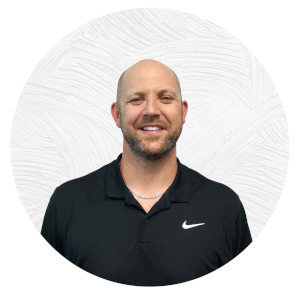 Heath - Commercial Fitness Manager & All Round Product Expert
Heath has been part of the Achieve Fitness team since 2007. With over 20 years of industry experience, originally as a personal trainer and in gym management, he now spends most of his time working with key accounts and helping clients and customers find the right equipment for their purpose. Heath also works directly with institutional rehab facilities, physios and government departments. Whether it's selecting or advising equipment for a gym or hotel fitout and installation, equipment for home use or rehab, Heath will be able to recommend the best equipment for your needs.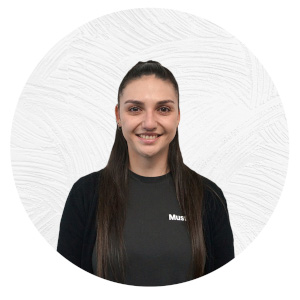 Maddie - Customer Service
Maddie has been working at Achieve Fitness for the past two years and is an integral part of the team as the primary contact for customers to the company. Maddie takes care of all administration needs and will be your go to for any delivery related enquiries. She's a pro at keeping multiple balls in the air at all times! Outside of work Maddie enjoys spending time with family and friends as well as focusing on her health and fitness whether that be at the gym, in her own home gym kitted out with Achieve Fitness equipment, or creating new and unique healthy meals.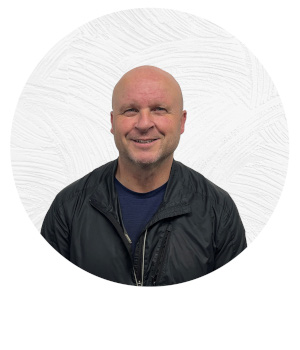 Scott - Sales Support & Customer Service 
A bona-fide born and bred mainlander, Scott works out of our South Island office in Mosgiel. He has been with Achieve Fitness for 10 years and brings a wealth of experience to the team with 25 years in the sports industry in various roles from retail to sales support and customer service. Scott's retail experience has given him the key skills needed to work successfully in a customer care role, he appreciates the expectations of customer service and thrives off customer satisfaction. Scott's love of sports and fishing/outdoor activities is enjoyed predominantly with his two teenage boys who tend to keep him on his toes!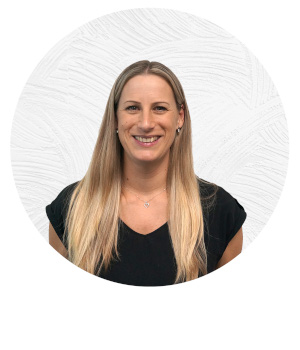 Krystle - General Manager
Krystle originally came to the Achieve Fitness team in a digital marketing capacity but her natural interest in all things business (and tendency to 'organise') has seen her role change significantly over the years. With a wide range of skills Krystle is a Jack of all trades involved in and overseeing all aspects of the business. Krystle enjoys creating efficiencies for the team through systems and processes and thrives off change and continuous improvement. Krystle's love of sports and outdoors sees her living a rural lifestyle, riding horses, and playing netball and touch rugby - although her young son single-handedly makes sure she gets her daily steps!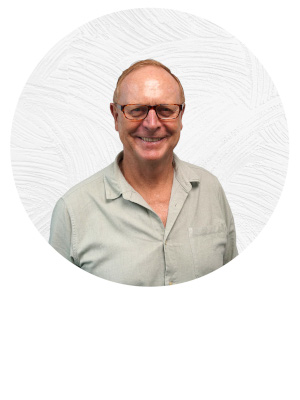 Simon - Managing Director
Having been around the fitness industry for nearly 30 years, mainly as a traditional importer/wholesaler, Simon was a little nervous about the direction of our online business. However, after enjoying the more direct contact with customers as well as experiencing the enjoyment customers derive from the products and the Achieve experience, he is now a convert.
With countless visits to factories all over the world, and years of experience developing fitness products, Simon continues to help the planners and product experts source the best products for the Achieve range. Simon's long-standing commitment to offer the best products, value and service to all our customers provides the basis of everything we do at Achieve Fitness.
Tracey - Head of Technical
Tracey brings to the team over 40 years experience in electronics repair. A critical part of the Achieve Fitness team for 16 years now, Tracey looks after all fitness equipment repairs with her electronics training enabling her to do so to a circuit board component level. Outside of work Tracey has been active in a wide range of sporting pursuits including rowing, cycling, kayaking, running, mountain biking and rock climbing. In addition to her formal electronics training, Tracey also has an NCEA qualification in outdoor education.